This lovely dog named Tate was found in the Wisconsin town of Chippewa Falls. It seemed that he didn't have an owner. A Good Samaritan decided to alert the cops about this lonely one, and within a few hours, Tate was "Arrested" and brought to the station. For an average scofflaw pup, this might be a stress-inducing scenario. But not for Tate! He got it cool!
A Chippewa Falls police spokesperson told that he fit into it very well. The police tried to track down the owner. So they chose to assign him a job at the police station. Guess what, the greeter! He is hopping up to the visitor window to let others know that he is available for any duty. It looked so funny.
He was not awarded a badge, but he did get plenty of pets. Those who work there loved to have a pet inside and they even feed him with some water, treats, and also with back rubs.
Tate was eager to join the force, but in the end, it didn't work out well. But it was not the only bad news. "The dog returned to the owner!" the police spokesperson said at last. It was great to have him in the police station, they admitted it! They missed their co-worker.
.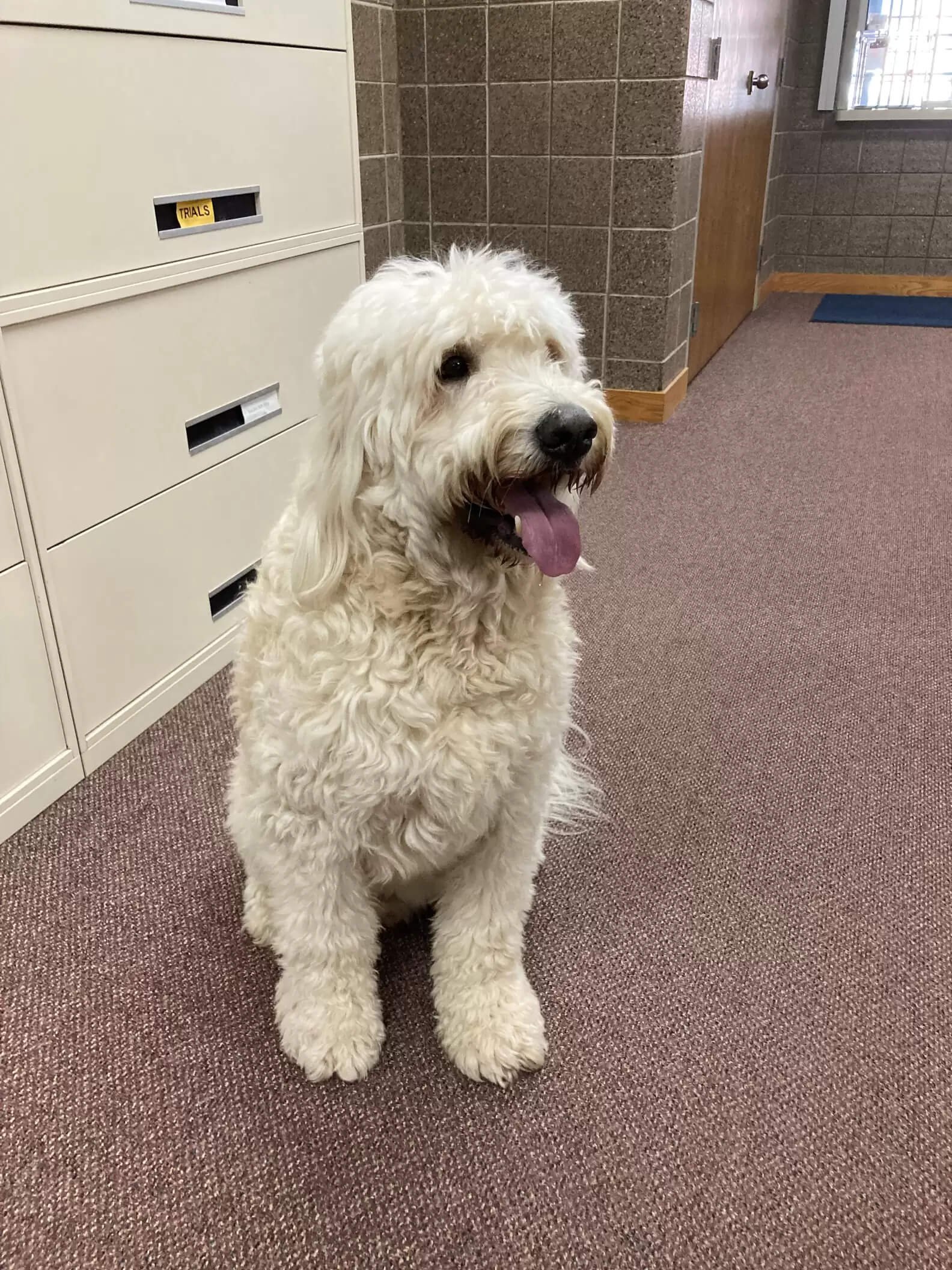 Please SHARE this story with your friends and family.