Staff members at Stray Rescue of St. Louis (SRSL) are used to getting calls about puppies in need — saving dogs from the streets is their specialty.
But one call they received recently was different.
A family in the capital city found a tiny dog in front of their house who seemed to be looking for a place to call her own.
Instead of burying herself under a car or deep within an abandoned building — where stray pups typically like to hide — the small, gray bully mix wandered up to a random front door and waited for somebody to find her.
"We received a call that a small dog showed up on someone's porch," SRSL wrote in a Facebook video. "They thought she might be injured because she wouldn't get up."
When SRSL's rescue team arrived at the house, they learned that the dog was OK physically — but she clearly didn't want to leave.
In full survival mode, the puppy — later named Babbit — lunged at SRSL's staff whenever they got close. She barked repeatedly to scare them away, but they refused to give up.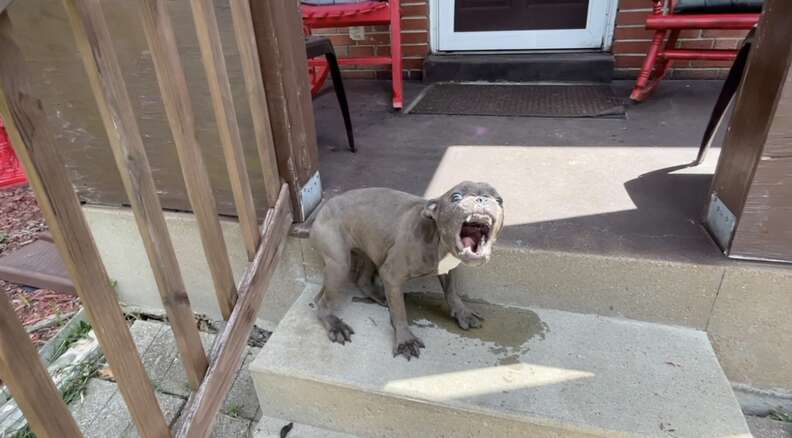 The rescue team dropped treats in front of the pup, which eventually earned her trust. With her guard finally down, the team secured a slip lead around her neck and gently led her away from the house.
A few moments later, Babbit was on her way to the shelter.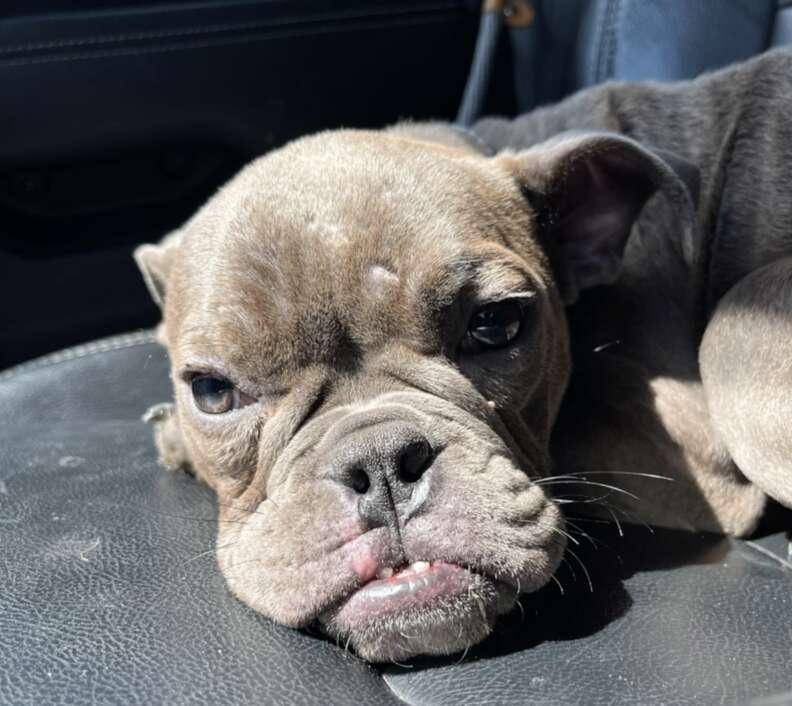 Please SHARE this story with your friends and family.